"Airport Transfers Turkey Tripadvisor" is the most common search word when it comes to finding the best , cheap and the reliable airport transfer company. For your holiday transfers in Turkey. After being in airport transfer business since 2007. We just wanted to give you some tips about cheap and private airport transfers in Turkey. Airport Transfers Turkey Cheap Shuttle Taxi Price insights.
Which Airport to Choose for your holiday in Turkey ?
You would be suprised how many people book flights to wrong airports in Turkey. This is sometimes just because the flight prices are cheaper for a specific airport. And sometimes the hotel is fully booked and you need to change the hotel. But the travel agent offers you a hotel in different resort than the original one. In both scenarios, you end up with booking a long distance private airport transfer in Turkey.
Antalya Airport instead of Dalaman Airport ?
For example, let's say you booked a hotel in Fethiye for your holiday. You are in the search for flights from London Gatwick. The airport for your flights should be DALAMAN Airport. But when checking the flight prices, you see ANTALYA Airport flights are alot cheaper. Let's round the prices to, LGW to Dalaman 1 person Return flight price is £200. But flight to Antalya Airport is £145 Return. It looks like a good deal. Check the map below.
Distance between Dalaman and Antalya Airports
As you see on the image above, the distance between Antalya and Dalaman Airport is 240 KM which is about 3 hours and 30 minutes transfer time and about £150 per way transfer price on private transfer for upto 3 people maximum. It is not just to do with the price ofcourse, it is to do with the time. Your valuable first hours of holiday are waste. But if you boook your flights to the right airport with a bit extra , you will get to your hotel in much cheaper and faster way.
How Much should i expect to pay for airport to hotel transfers in Turkey ?
There are alot of airport transfer companies in Turkey. You can ofcourse make your decision of going with which. But please consider the facts below when you are making your price researches.
Do the prices look right to you ?
If you are a frequent traveller and went from Antalya Airport to Alanya on private taxi transfer at the price of £35 last year. This year there is an other company offering you private taxi transfer for the same journey at the price of £20. This does not look right to us, does it to you ?
Here is the most common issue with over-cheap transfers that takes place. These people are usually individual people who collect money from friends or family members and buys a minivan. Then they create a social media account start to attract people with their cheap prices. At the same time they are trying to fill their empty legs. If they can fill the empty legs yes they might appear at the airport for your transfer. But what if they can't ?
We receive alot of phone calls and last minute requests from the holiday makers every year. Asking us if we could provide them airport transfers in Turkey at the very last minute. Which is very last minute, they call us just before they are boarding on their flight to Turkey. Explaining that the person they booked with just let them down as they could not fill the empty leg. So no transfer available for them.
Airport Transfers Turkey Cheap Shuttle Taxi Price
When you book with a proper airport transfer company in Turkey, no matter what you still would get your transfer arranged for you.
Why book your transfers with random People ?
When you need a new electronic device, we are sure that you check with online and offline stores to find the best device with best price. The best brand at the best price is the correct word isn't it ? But you would not want to buy an unbranded device. Just because you can not be sure if anyone would be behind that device if things go wrong. Will there be anyone you can go back to ? Who is in charge for unexpected situations ? Booking airport transfer with "some friend's friend" is exactly the same.They may have a busy facebook page with a lot of comments. But who are they ? A registered company or just someone with couple of vans ?
With a proper airport transfer company, you always have someone to go back, as proper company can not just say, " i blocked you on facebook "
This is the first blog post about the information we would like to give you and there will be more to come. Please follow us on Instagram to get the latest updates.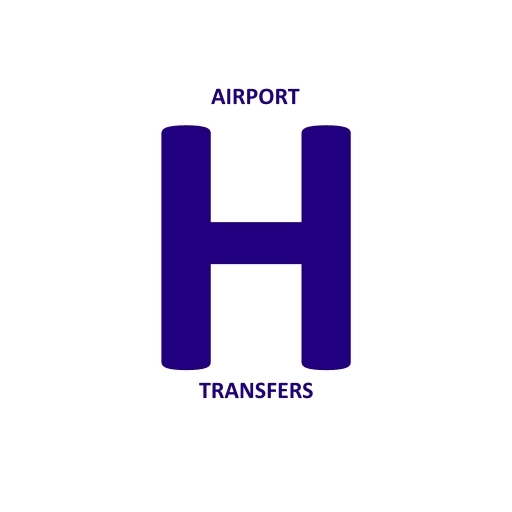 Airport Transfers Android App with HolidayHoppa
We are glad to inform you that , you can now download Airport Transfers Android App into your Android Smart devices to book your airport transfers.
Simply visit our home page at https://www.holidayhoppa.com , a prompt pop up will appear on your device screen. Click on Accept or Download button. It will place the App icon on your screen. Please do not forget to allow the push notifications to be able to catch our deals that we offer time to time.

Bodrum Airport Transfers are one of the most popular services we provide. We operate for all the resorts / areas near Bodrum Airport but Bodrum Airport to Didim - Altinkum Transfers are one of the best seller option.
Didim is also known as Altinkum ( Golden Sand ) because of its small but very nice beach located in the heart of Didim. The Altinkum beach is very near to the centre of Didim. There are alot of small and nice big hotels in Didim but there are a lot of holiday makers who bought holiday homes in Didim aswell.
Bodrum Airport to Didim transfer time is about 1 hour and 30 minutes ofcourse depending on the service type you book. If you book Bodrum Airport Shuttle Transfer to Didim, it will take a bit longer but the Didim private transfers take less time.
The road used to get to Didim from Bodrum airport goes near BAFA LAKE which is an ancient time water supply to the historical areas surrended. Once you pass Bafa Lake there is about 30 minutes left to arrive lovely Didim.
Bodrum Airport to Didim Transfer types we offer.
HolidayHoppa offers both Shuttle and Private Transfers to Didim. Prices vary from as little as £8 per person per way. Private Taxi Transfer to Didim from Bodrum Airport is £44 per way at the publish time of this article. Please use our search box either on the home page or the one located on the right side of this page to get the best available prices for your Bodrum Airport to Didim transfers.
Enjoy your holiday in lovely Didim.

ISTANBUL ISL AIRPORT TRANSFERS
Istanbul Airport Taxi Transfers, Istanbul Airport Shuttle Transfers available for your transportation needs from Istanbul ISL Airport ( Istanbul New Airport ) at economic prices.
Booking your Istanbul ISL Airport Transfers to / from your hotel is easy and in 3 steps. You may either select shared shuttle bus transfer or private transfers from Istanbul ISL Airport and book online. We HolidayHoppa.com accept both payment in cash on arrival or you may pay by card online at the time of the booking.
Istanbul ISL Airport is located in north-west of Istanbul City thus makes the journeys a little longer than the old Ataturk Airport because of it's location. Depending on the route you need to go, transfer times may differ. The approxamete transfer times are shown on our website on your searches.
POPULAR ISTANBUL AIRPORT TRANSFERS
Istanbul Airport to Sultanahmet
Taksim Transfers from Istanbul ISL Airport
If the resort ( area ) you are staying is not listed on our website, Please contact one of our online representatives by clicking on the QUESTION bubble shown on the right bottom of our website to talk to us LIVE.

Antalya Airport Transfer, is one of your first needs upon arriving into Antalya Airport Turkey. Arriving to your holiday accommodation is the most important part of your holiday. Depending on the size of your family, you may need Private Taxi Transfers or Minibus transfers from Antalya Airport. If you are looking for the economic option, you will need to choose Shared Shuttle Bus transfers from Antalya Airport.

We HolidayHoppa.com offer both private and shared Antalya Airport Transfer for your comfort. So You can enjoy the fast and not shared service with our low-cost private transfer services. You and your family or friends will take the advantage of arriving to the holiday accommodation before the masses do.
Antalya Private Taxi Transfer services to the below areas are on offer :
Belek £25
Lara Beach & Kundu £ 20
You may book your Antalya Airport Transfer in easy 3 steps on our website. Please go to our home page and use our search box. Select Antalya as your airport then your resort you will be having your holiday in, Then our system will show you the available transfer types and prices, easily select the service you will book and fill your information.
Our website will email your confirmation voucher with the details you need. Your Antalya Airport Transfer, voucher will give all the information you need. Your holiday starts at the airport, so we will be there to make it a good start.

Dalaman Taxi Transfers are the most popular service we provide in the last 5 years. As the number of travellers who visits Oludeniz, Marmaris, Icmeler, Dalyan and Sarigerme increases. The demand on Dalaman Taxi Transfers are higher every year.
Dalaman Airport is a re-newed airport because it is not big enough to handle the demand. It serves Marmaris, Oludeniz,Calis Beach, Icmeler, Turunc,Hisaronu,Faralya,Dalyan,Sarigerme and many other popular tourist resorts. These are very popular holiday resorts and mostly visited by British Holiday makers. There are alot of tour operators offer package holidays to these resors.Such as Thomas Cook and there are alot of flight only operators like Thomas Cook Flilghts and many others. Even if you book package holiday with a tour operator rather then DIY, you still can use our Dalaman Private Taxi transfer services. You can tell the clerk to exclude the bus transfer they automaticly assign to your holiday booking.And book our Dalaman Taxi transfer service nearly at the price of their shared bus transfer.
Dalaman Taxi Transfers offers:
Marmaris Taxi Transfer £35 per way upto 4 people.
Calis Beach £30
Hisaronu £30
You can use our search box to get the latest pricing details for your Dalaman Airport Taxi Transfer needs online and book it in easy steps.